Himley Wedding Photographer
I absolutely loved this little Himley House Hotel where I photographed the wedding of Melissa & Stuart.
The girls got ready in one of the beautiful hotel rooms with a stunning 17th century Georgian style window - every wedding photographer's dream!
I was able to capture the bride and her lovely bridesmaids having fun while dressing up for the wedding day at Himley House Hotel.
Bridesmaids at Himley wedding

When choosing her bridesmaids, Melissa went with her two best friends, who helped so much!
From painting the bride's toenails and doing her hair and makeup to getting her into the beautiful cascading chiffon satin wedding gown. She looked stunning!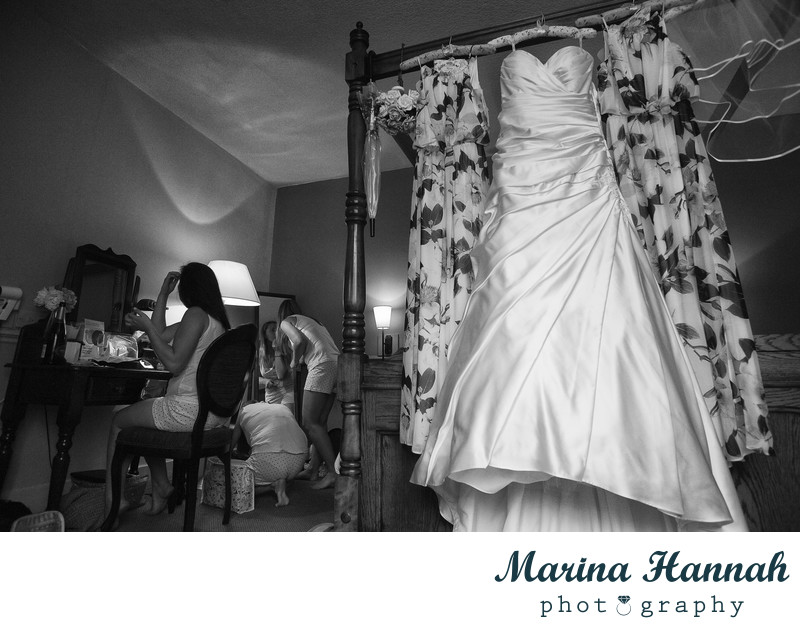 Location: Wolverhampton Road, Himley, Dudley, West Midlands, DY3 4LD.