Engagement photoshoot
Engagement photo session is a great way to get to know your Shropshire wedding photographer better - see how they work, what results they produce. It is a good thing for the photographer as well. This is when I can try some lighting techniques, or even choose the time of the day for the couple's portraits! It is no rush, fun experience that the hectic timeline of the wedding day so often lacks.
I'd venture a guess but most of the engaged couples have never been professionally photographed so it is nice to have some photos where you are not weraing your wedding outfits. However, it is not necessary for an experienced wedding photographer to do such a photoshoot - it does benefit both the couple and the photographer.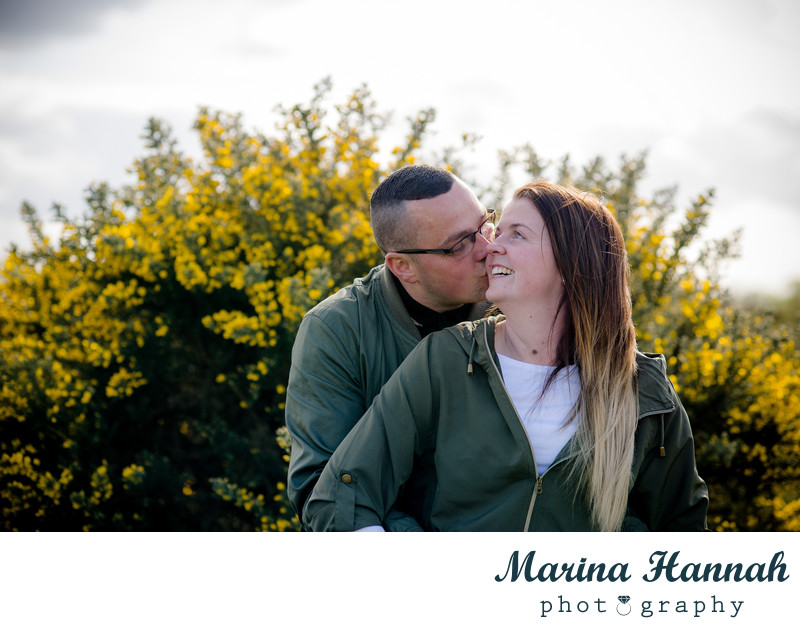 Best Time and Place to Have Engagement Photos
It is quite important to plan your pre-wedding photoshoot well. Thare are several things to take into consideration. First of all when? Let's say you are getting married at Rowton Castle in winter, which means that you will probably spend most of your wedding day indoors - well, you know how unpredictable British weather is!

While the grounds of this Shropshire wedding venue offer so much and you surely want to make the best of it! It is just an example, but it does apply to any venue really.

So, the engagement photos are better scheduled and done at your venue in a different season from when you are actually tying the knot.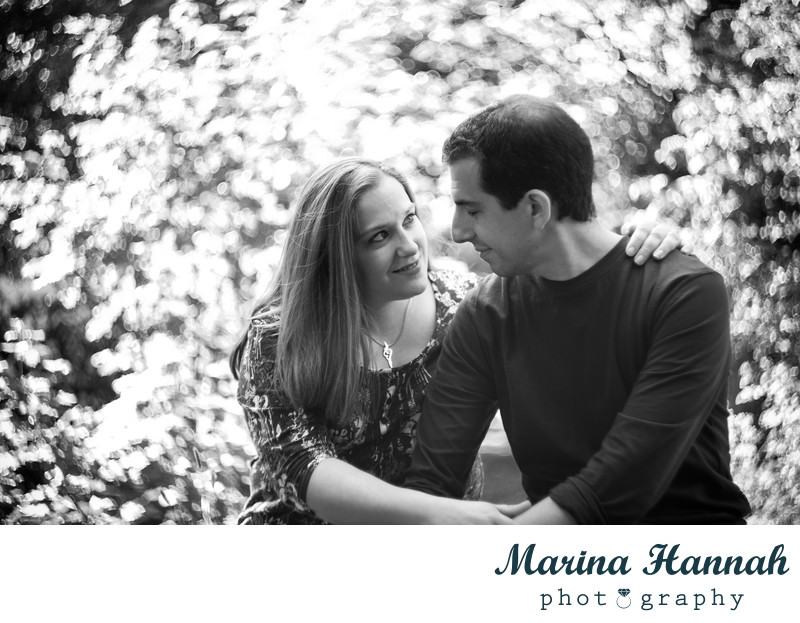 The best time to start your engagement photoshoot is an hour before the sunset and end it an hour after.
It is perfect for those golden hour photos, or portraits with a majestic sunset skies as your couple portraits' backdrop!
Of course, British weather so unpredictable that it normally takes a bit of planning and weather forecast watching - but if you trust and work together with your wedding photographer, the results will be worth it.
What to Wear For an Engagement Photoshoot
The most important thing is for you to be comfortable! However, there are some considerations to think about which will help create beautiful engagement photos.
Fisrt of all think of colours - better stick to plain neutral / pastel colours, something that will not take the attention away from you as a couple. Human eyes go first to the brightest spot in a photos, bright colours will have the same effect.
Secondly, choose attire with long sleeves - a large area of skin will compete with your face (again, attracting more attention the the arms than to your face).
Matching outfits are never a good idea either.
Ok, so in a nutshell, your clothing for an engagement photoshoot should be something you are comfortable in, with no bold patterns or colours, preferably with long sleeves.
Think what would you wear if you were going out to a nice restaurant - smart casual is the best way to go!
P.S. Another piece of advice is to try and schedule your engagement photos on the day you have your make up / hair trial.